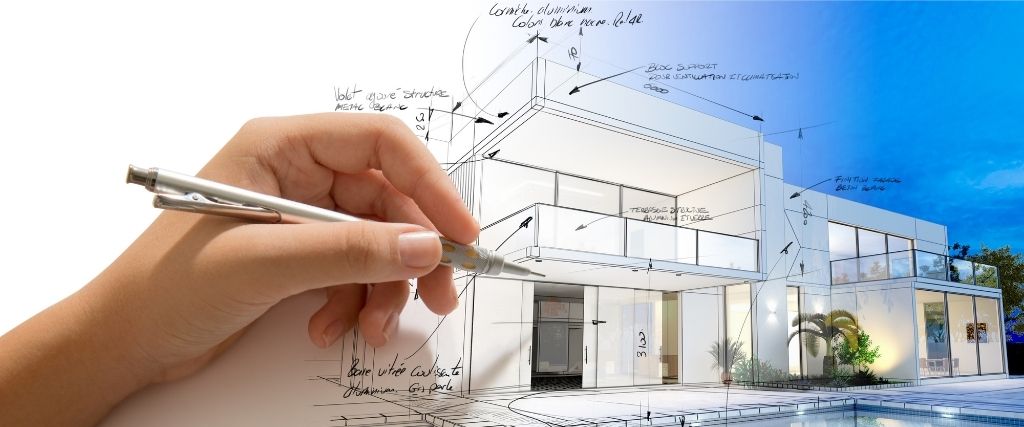 A home is so much more than a roof over your head. As more and more people turn to remote work, it's also an office. When it comes to weekends and holidays, it's a place to make memories with the people you love. For growing families, it's a place to raise children and create a life. Luxury home builders can help you create that picture-perfect house that fits all of your needs. Whether it's a kitchen fit for gourmet meals or a unique layout of bedrooms for kids, anything is within reach when it comes to a new build.
The Benefits of Building a Luxury Home
House hunting can be exhausting, especially when you can't find what you're looking for. Before you make this big investment, consider whether you really found your dream home. If not, building a house is a great alternative. Besides the fact that luxury home builders can create a house that fits your exact specifications, other benefits include:
Energy efficiency due to newer technology and appliances
Less maintenance costs
A clean and move-in ready house after final inspection
New home warranty protection
The perfect location to fit your needs
Above all, a new luxury home is designed around your needs. Rather than conforming to a house on the market, you're in control of the end result.
The Process
When you think about building a home, you may wonder where to start. The process is much easier than many people suspect, especially with a team of excellent luxury home builders on your side. At MLM Incorporated, our goal is to make the process an enjoyable one from start to finish. Here's a look at typical stages.
Design
Get out a pen and paper and start brainstorming! Jot down everything you think about when you envision your new home. Here are some important questions to consider:
How many bedrooms and bathrooms do you want?
Do you prefer a single level or multi-story home?
What architectural style are you going for?
Nothing is off-limits as you begin to dream about this new build. At MLM Incorporated, we rely on digital renderings to give you a lifelike idea of what your home will look like. You'll be able to see how different materials and finishing touches look, making it easier to come to final decisions.
Approvals
After you're on board with MLM Incorporated, it's time to get to work. From city permits to HOA approvals, there can be a lot of red tape. We will cut through all of this for you in order to get the construction process underway as soon as possible.
During this phase, we'll also start reaching out to subcontractors and develop a timeline for construction. This will serve as a roadmap for all of us to be on the same page at all times. As always, we will be upfront about any delays that may occur along the way.
Construction
The fun begins! As your home takes shape, we will be there every step of the way. We work with the best subcontractors in the business, always ensuring that your workers are fully licensed. You can rest easy knowing that the many moving parts of your home's construction are being carefully overseen.
When it comes time to make important selections, we will walk you through the process. Plus, we encourage you to get in touch whenever you have a question or concern. Our goal is to give you a front-row seat as we make progress on your home each week.
FAQs
Have questions about the building process? We want to provide you with answers. Here are some of the most frequently asked questions we receive about the building process. Don't see your question here? Don't hesitate to reach out to the team at MLM Inc.
How long does it take to build a luxury house?
The timeline of your new build is important. Whether it's the arrival of a baby or a cross-country move, timing is everything. According to 2020 U.S. Census Bureau records, it took approximately eight months to build a home in the south. That said, every project is unique, and some custom homes may take up to a year to finish.
There are several factors that may delay a project, including:
Supply chain issues
Inclement weather
Mistakes and unforeseen problems
The key to ensuring a smooth building process is hiring luxury home builders you can count on. At MLM Incorporated, we have the experience and professionalism necessary to get the job done. Our team works tirelessly to keep projects running according to schedule.
How much does it cost to build a luxury home?
Much like the timeline discussion, the cost of building a luxury home can vary greatly. This is because size, location, and design choices will all be important factors. Generally speaking, new home construction costs anywhere between $100 and $200 per square foot. However, luxury custom homes can cost as much as $500 per square foot.
While labor makes up a large portion of the overall cost, there are many other elements that have a significant impact. Let's take a look at the various areas to account for in your budget.
Lot/home site: This is the land where you'll build your home, which means it will probably be your first expense. Depending on the site, you may have preparation costs like tree removal, excavating, etc.
Design and contractor fees: Hiring professionals to bring your vision to life is crucial. From architects and engineers to interior designers and contractors, all of these individuals will require fees that you should factor into your budget.
Foundation and frame: The concrete foundation for your home will vary in price depending on the terrain you're working with. Likewise, lumber costs will have an impact on the cost of framing. Overall, these could amount to a total of 15-35% of your budget.
Utilities: Plumbing, electricity, gas, and HVAC all require extensive work with wiring and pipes. This is an important investment that will allow you to live comfortably within your new home.
Exterior features: Curb appeal is essential as you build your new luxury home. Your driveway, roofing, pathways, and landscaping will all be a part of the exterior budget for your house.
Appliances: Kitchen appliances and light fixtures are fun final details that allow you to add personality to your luxury home. Fortunately, this is an area where you'll have wiggle room when it comes to budgeting because are so many different options on the market.
How do I choose a builder?
Perhaps the most important decision you'll make is choosing the luxury home builders to work on your house. From the early design stages to that final inspection, it's critical to have a team you trust.
Here are a few questions to ask a general contractor before making a hiring decision:
Are you licensed and insured?
How many homes have you obtained permits for over the last year?
Do you have a list of references?
How do you find/hire subcontractors?
What does a typical timeline look like for your projects?
Do you have a specific method of staying in touch with clients?
What type of payment schedule do you adhere to?
Do you anticipate any challenges with this project?
Fortunately, MLM Incorporated has solid answers to all of these questions. While we specialize in new residential construction, we have experience in renovation projects and have even managed citywide historic projects. Our team will streamline the construction phases from day one, making it easier for you to enjoy the building process. Former clients will tell you that we are professional and responsive.
MLM Incorporated: Your Luxury Home Builders
Since 2006, MLM Incorporated has offered the best in new construction, as well as renovations and historic restorations. Because we are locally owned and operated, we have a unique understanding of the southern Louisiana housing market, as well environmental factors. We will work with you to design and construct your dream home in a timely manner, always paying attention to detail.
MLM Incorporated has a team of the best luxury home builders Louisiana has to offer. Contact us to schedule a consultation and learn more.